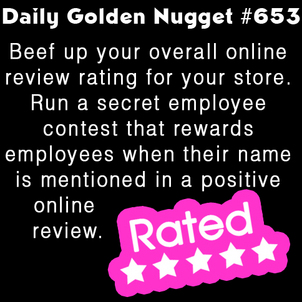 Facebook recently announced a change in the way their search features are going to work. They are finally going to cross reference the online social activity of our friends and give us matching search results according to the pages our friends Like.
So, for example, if I search Facebook for an auto mechanic I'm supposed to see results that include all the auto mechanic Pages my friends "liked" on Facebook. I don't think my local auto mechanics would even have a Facebook Page, so that's a bad example... or maybe not.
There's a lot of hype about this new search feature, but I know I'm not going to waste my time searching Facebook when I know I can search Google much faster. Oh, but you might say that Google doesn't know about my friends and what they like... but that's not true.
Google knows a lot. Google especially knows a lot about how people connect from different social networks and a lot about how your friends leave reviews online. There are hundreds of online review places that Google can read and analyze already far better than just knowing if your friend "Likes" a simple Facebook page.
Don't worry too much about this new Facebook search feature. Instead, I want you to carefully read and implement what I've written in the rest of today Daily Golden Nugget...
Here's a tactic to get more online reviews for your jewelry store... Give rewards to your employees when they are mentioned by name in an online review. This will make your employees highly motivated to ask customers to give online reviews.
Here are some details to make this work, but you should modify these to suit your needs.
You will need to allocate a budget for this, and you should include it as part of your marketing budget. It could be a little as $100 per month. The first employee to be mentioned in a customer review in that month will receive the $100 award.
Each of your salespeople will have to casually ask the customers for a review during the purchase. Your employees should suggest Google+ Local reviews, Yelp, Citysearch, Yellowpages, or any others they can think of. It's better to focus on Google+ or Yelp. The salesperson should give the customer their business card and ask them if they would be willing to go to Google Local to write a review. The salesperson should request the customer to mention the salesperson by name in the review.
When a new review is eventually posted online you will need to verify the actual sale for that month. Set your own rules, like a minimum sale value, and reviews from friends and relatives will be disqualified.
You can also create employee contest on days when all the employees are working. That would give all of them an equal chance to win. Any sale on that day which leads to an online review with the mention of the salesperson will land them a bonus.
It will be a long time before Facebook can come close to competing to the full understanding of online reviews that Google has. This will work if you give it an honest try.