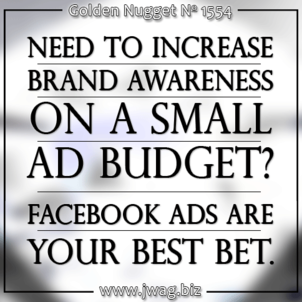 Because the online paid advertising playing field changes monthly, my clients constantly ask for my current recommendation for where to spend their limited marketing budget. Although there are many online advertising possibilities, I prefer that businesses use Google AdWords and Facebook Advertising because the ads can be changed frequently to highlight current offers.
Beware of Changing AdWords
Google AdWords is a complicated system that can be learne...
VIEW FULL GOLD NUGGET