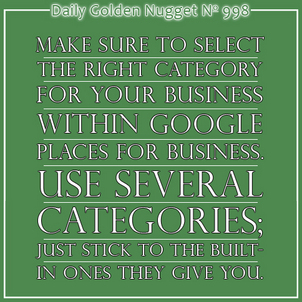 How can Google lead potential customers to you unless they know what type of business you are?
Although Google might spend a ridiculous amount of effort reading and indexing your website to figure out who you are and what you do, they also rely heavily on exactly what you tell them from within your Google Places for Business account.
The screen shot below was taken from a jewelry store's Places for Business account. You can see the list of categories...
VIEW FULL GOLD NUGGET