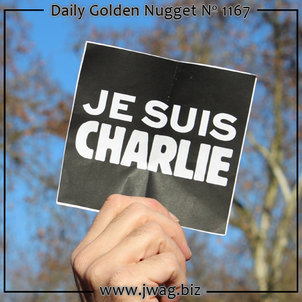 January 10, 2015 marked the 5th anniversary of the Jeweler Website Advisory Group, lovingly known as jWAG.
On January 10, 2010 at 1:10pm, this philanthropic endeavor was launched with a very long live web show event where we presented a lot of research based information about jewelry websites.
Typical jWAG Approach
As the founder of jWAG, I've made sure that all the information presented in seminars, webinars, blog posts, and Daily Golden Nuggets c...
VIEW FULL GOLD NUGGET