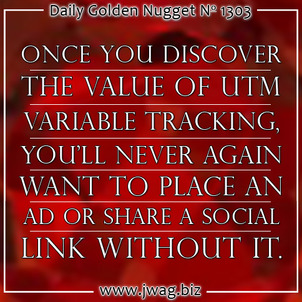 Did you know that it's possible to track the effectiveness of your offline marketing, as in, print ads, TV commercials, and even billboards? Yep, it's true, and it's simple too... Just use a different domain name on each ad.
You can then set up each domain name with special
UTM variable tracking like I explained yesterday
to see how often people respond to ...
VIEW FULL GOLD NUGGET