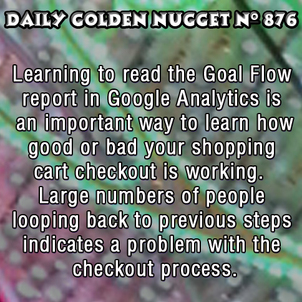 Today is Cyber Monday, the day when many holiday shoppers start ordering from e-commerce websites, hoping to find the best online deals of the season.
If you own an e-commerce website, this is certainly the day you would expect to make some online sales. But if the day passes by without a single completed purchase from your website then maybe there's something wrong.
Website visitor traffic spikes every year on Cyber Monday, which means this is also a fant...
VIEW FULL GOLD NUGGET