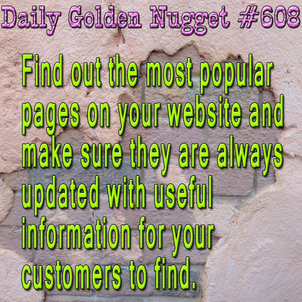 It's the eve of Thanksgiving in the United States. Many people are taking today off from work to cook while many retail stores are getting set for the start of the massive sales cycle that starts on Friday morning, Black Friday.
By now I expect all retailers have sent out their first flight of ads. It doesn't matter if these ads are inviting customers to your website or to your store; strangely enough all ads increase traffic to your site because people will want more information.
For the last few years...
VIEW FULL GOLD NUGGET