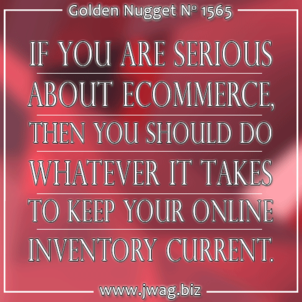 I was in New York City over the Independence Day weekend helping someone troubleshoot a sound and mixing board problem for a friend of mine. They recently bought a new sound board that was causing a hum when connected to the older equipment.
This little challenge was a throwback to my pre-2003 days when I volunteered as a sound and lighting engineer for community theatre productions. I knew exactly what the problem was and what was needed to solve it. I needed something called a "ground loop isolator," which is a special wire that can filter out an unbalanced stereo hum. Prior to 2003, there were several electronics stores in the area that would stock this special wire.
Back then, the easy solution would have been my local Radio Shack, and it was my first thought this time too. I was surprised to find exactly what I needed and that it as in-stock at a Radio Shack that was only 7 blocks away from me in NYC. Sadly, when I got there I found the store was closed for the long holiday weekend.
Going back to Google Maps, I searched for "electronics stores near me" and found a few more. I don't usually consider BestBuy to be an electronics parts store, but Google suggested it. Sure enough, a quick look at their website revealed that they did sell what I needed, and the closest store was only a few more blocks away.
The BestBuy website is usually pretty good at showing accurate inventory, but in this case, the website didn't specify a quantity on hand. Instead it said "limited quantity available" and "get it today." Unfortunately, the BestBuy location didn't have it in their inventory, but they could get it messengered over from another location by the end of the day.
Large and Expensive Solutions
Situations like the one I told above are quite common every day. Although this might not seem like an ecommerce transaction, I was using ecommerce functionality to look up and find exactly what I needed, when I needed it. None of this would have been possible without accurate inventory on a website.
Both Radio Shack and BestBuy have large computer networks tying together all their stores and their website. Their software shows where inventory is located and even allows you to order it online with the option to pick it up in the store within a few minutes.
I'm sure BestBuy has a lot of money invested into their POS/website/inventory management software, and they fine tune it every day. Small retailers have little chance to deploy systems like that, but there are many smaller solutions that come close.
Uploading Inventory
Online inventory management is, perhaps, the biggest challenge facing small retail stores. I have yet to find a feature-rich inventory management software that can manage a brick and mortar store as well as an ecommerce website. A few companies, like Square, Shopify, and PayPal offer solutions for B&M + ecommerce, but, as of this writing, they are still extremely simple and only good for stores with fewer than 50 SKUs.
While attending different trade shows over the last five years, I've met a few POS and inventory management vendors that created ways to upload inventory to a website. Usually the POS software does a batch export once per day and FTPs the inventory up to the website. This is a reasonable solution for small businesses because it allows online users to see the inventory at the opening of a business day.
This method is suitable for most small businesses and it gives users the illusion of live inventory, which is good enough for most retailers.
Uploading inventory like this still has a few drawbacks. There are usually compatibility issues with uploading inventory between the POS and website because they are two different systems with different functionality. Usually the web programmer needs to customize the website to accept whatever data is provided by the POS. The process does make website maintenance easier once it's set up and working correctly.
Ongoing Monitoring
Even after thorough testing and initial set up, there are many reasons for the link between the in-house POS and website to break. The link usually needs reprogramming whenever the website is upgraded or when the in-house POS is upgraded. This is an especially troubling problem when your computer support and website support people upgrade your systems without your knowledge.
For a small business, the connection between your in-house POS and the website is ideal, but you have to plan for that. Not every POS vendor offers an export and FTP and not every website can be programmed to accept an automated inventory upload.
It would be in your best interest to talk to your POS vendor and your website programmer to make sure they can work with each other before building a new website. I strongly suggest that you switch POS vendors if your current POS doesn't have export and FTP ability.
Manual Options Are Not Recommended
Websites are pretty easy to program and almost any website software you use can be customized to accept a connection from your POS. On the other hand, the POS software companies are usually stricter with their programming and won't customize something for your specific needs.
Without the direct connection between your systems, you will be forced to manually update your website inventory. I don't recommend this process if you are serious about ecommerce. The cost of labor to maintain your inventory will quickly grow more expensive than the cost and hardship of replacing your POS. Additionally, the continual labor cost will eat into any potential profits you make from your online sales.
Popular Items First
Even if you are not interested in ecommerce, your customers would still like to see a product catalog on your website. In this scenario, I suggest you populate your website with the most popular items that you always have in stock.
Keep in mind that today's consumers expect your online inventory to reflect what you have in the store. Be sure to remove items from your website, or mark them as special order, if you don't intend to restock them anymore.
TL;DR
Ongoing inventory management is one of the more tedious tasks of any ecommerce website. If you are serious about ecommerce, then you should do whatever it takes to keep your online inventory current.