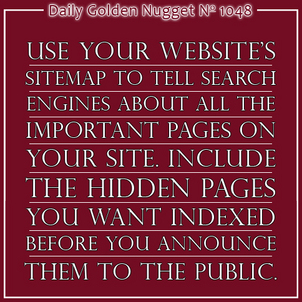 How deep is your website? The depth of a website is measured by the number of times you would have to click on a navigation link in order to reach the most nested areas of your website.
I've read website design recommendations stating that every page of your website should be reachable within 3 clicks. Anything more than that supposedly won't be of interest by website users.
But when it comes to a product catalog, it's very easy to dive down into 4 levels very quickly. <...
VIEW FULL GOLD NUGGET