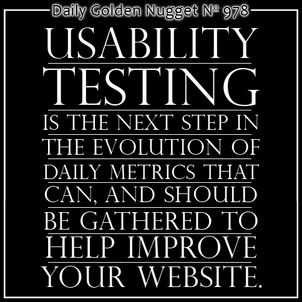 After spending 6 months or so trying to perfect your new e-commerce website, the last thing you probably want to hear is that your development, design, and overall perfection process is just beginning.
I need to make an addendum to the piece I wrote back in October 2013 explaining the
five things you need to do on the day you launch your website
. I need to add a s...
VIEW FULL GOLD NUGGET