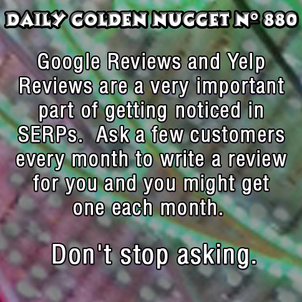 This is the Friday Jewelry Website Review to help you learn more about your own website by looking at a review from another jeweler's real website.
This week I decided to test the latest voice search features in Google's Chrome browser. These features are supposed to allow natural speech requests like what's already available on the Google smartphone apps.
Using the Chrome browser's incognito mode I clicked on the little microphone to the right of the search box and spoke aloud "give me a jeweler in casper wyom...
VIEW FULL GOLD NUGGET