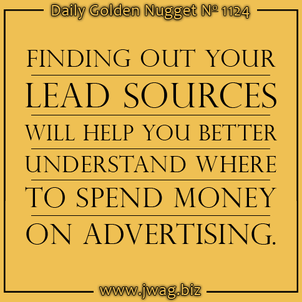 Do you know where your best customers come from?
Have you ever even really thought about that question?
If your business is 100% e-commerce, then it would be easy to run a few reports in Google Analytics and figure out which Acquisition/Channel brings the most visitors. You could also use the Conversions/Attribution to see when people first discovered you and what eventually turned them into buyers.
Retail stores have a more difficult time kn...
VIEW FULL GOLD NUGGET