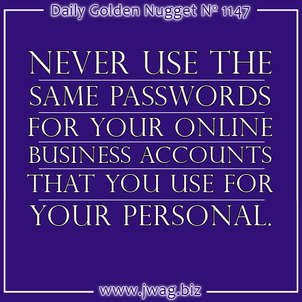 Managing the online identity for your business is time consuming. Although you might have found the best agency to build your website and help your marketing online, the relationship you have with them probably won't last forever.
Eventually, you will have to divorce your marketing agency.
This is the conclusion of the Daily Golden Nugget I began yesterday detailing how your agency should be setting up your business accounts and what you need to do to guarantee you always have login acce...
VIEW FULL GOLD NUGGET