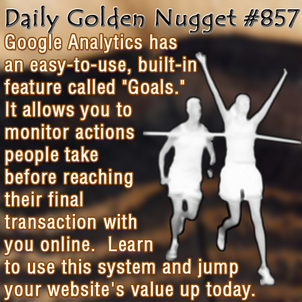 Have you ever considered what the real purpose of your website is?
You built it. You work on it (daily I hope). You expect it will bring you business.
People find the site somehow and you probably spend a lot of time thinking about building content to bring people to the site.
This is all sounds normal, right? What happens then? Your website is a driving force for your business, and you should use a slightly advanced setting within Google Analytics to see exac...
VIEW FULL GOLD NUGGET