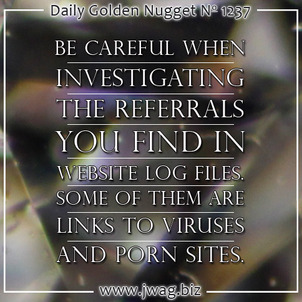 In yesterday's Nugget, I explained
web server log files
and how they could be used to read the IP address information for your website visitors.
In today's Daily Golden Nugget, I'm continuing the log file conversation with a more detailed look at referrals.
Here's the same example I showed you yesterday:
AT: 04/21/2015 09:07:06 AM
0 COMMENTS
Monday, April 20, 2015
by

Matthew Perosi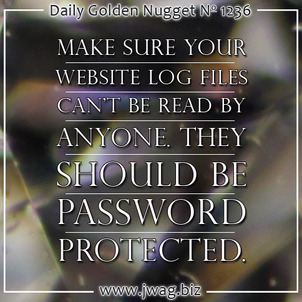 Since the dawn of computer networks, every server has recorded logs of all communications activities. You might be surprised to find out that email servers keep logs of every email sent, who they came from, and who they were sent to. Many large organizations even save copies of those emails.
When it comes to sharing files, all FTP servers and all file sharing services, like Dropbox, keep track of what files were uploaded and downloaded.
Then, of course...
VIEW FULL GOLD NUGGET
AT: 04/20/2015 11:29:40 AM
0 COMMENTS