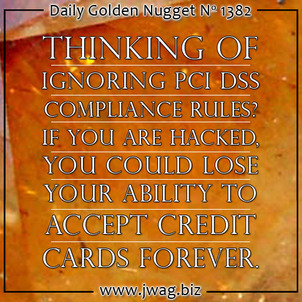 A lot of small details need to be reviewed before launching an e-commerce website, one of which is the need to be PCI DSS compliant.
Eventually, you'll need to tell your merchant company or your bank that you are opening an e-commerce website, and when you do, they'll want to know about your
PCI DSS compliance
.
PCI DSS Basics
PCI DSS is the acronym for Payment Card Indu...
VIEW FULL GOLD NUGGET