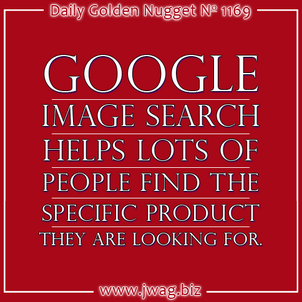 Google Image search has really started to mature. Not just in its ability to find and surface images, but also with the way that people are using it.
In fact, if you look at
this Nugget
from last week, you'll see that 75% of the search impressions are generated through Google Image Search and 57% of actual organic visitors come from Google Image Search too.
The image searc...
VIEW FULL GOLD NUGGET