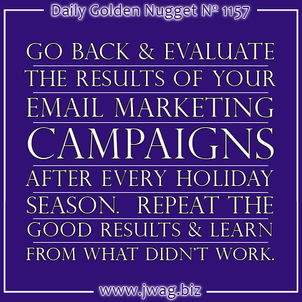 The 2014 Holiday Season has come to a close and it's time to review your marketing strategies and record the results for next year's season.
I've compiled some email details that you can use as a benchmark for your own strategies.
I've subscribed to hundreds of email newsletters from retail jewelry stores, large and small e-commerce jewelry sites, and a few chain stores. This is a graph showing the quantity of emails I received from all those senders from November 1, 2014 through December 26, 2014:
...
VIEW FULL GOLD NUGGET