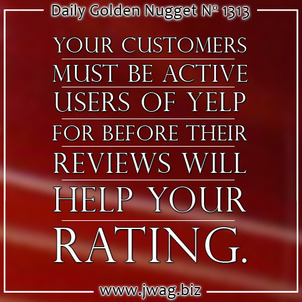 "There's no stupid question."
That's what I always say when a jeweler wants to ask me a question but starts off saying "I have a stupid question," which happened several times over this past weekend while I was at the RJO show in St. Louis. When it comes to asking me questions though, you have to be aware that I always use the good questions as future Daily Golden Nuggets, like this one.
After my Local Marketing seminar at the RJO show, a jeweler was explaining that they often ask for their customers to write ...
VIEW FULL GOLD NUGGET