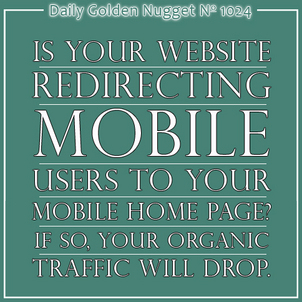 Google recently implemented new policies regarding mobile websites that could, and will zap you from the search results if you've implemented a particular setting with your mobile website.
They've changed their smartphone guidelines several times since 2010, but this is the first time that their policy change will penalize you for not implementing a mobile website correctly.
Originally they recommended that you create a mobile website that would be maintained side by side with y...
VIEW FULL GOLD NUGGET