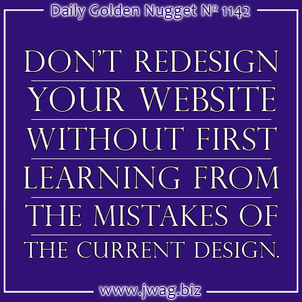 The request has come far too often. I get a phone call from someone wanting to redesign their website. They tell me that their website is old, hasn't been updated, and they just want to start over.
Along with the request to redesign a website, I'm also usually told that they don't want to tell their current web programmer that they will be canceling service. Some business owners have decided that they want to file for a surprise divorce of their programmer.
While I can appreciate diss...
VIEW FULL GOLD NUGGET