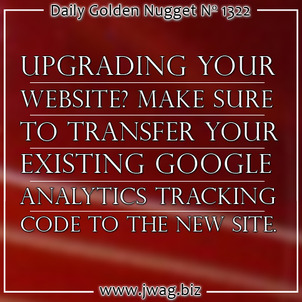 'Tis currently the season for jewelry stores to upgrade their websites in preparation for the upcoming holiday season.
Website upgrades are good, as long as you are upgrading to something better. Everything online can be tracked and learned from. Before upgrading your website you should be reviewing all your previous collected data to see how you can improve.
The defacto standard in website tracking is Google Analytics, a massive tracking and analysis system that m...
VIEW FULL GOLD NUGGET