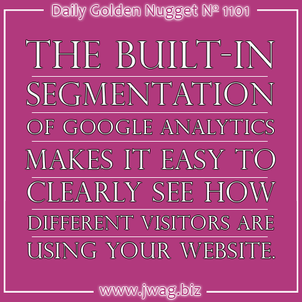 In this edition of the Daily Golden Nugget, I'll bring to a close a multi-part series of holiday marketing for the 2014 season. This is the 11th part of the series all based around the unified topic of marketing for the 2014 season.
In this series, I started with explaining how to organize your marketing, then showed you how to set up tracking of that marketing, and concluded with a few posts showing you how to read the tracking results.
I've including the previous 10 related posts at the bottom, but you don't...
VIEW FULL GOLD NUGGET