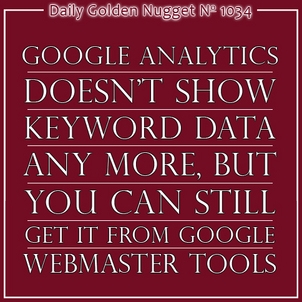 This short post is part of my "Grains of SEO Gold" series covering basic SEO topics and how to apply them.
Today's SEO Topic: Keywords
Once upon a time, if you wanted your website to rank for a particular keyword, you would simply include that word on your web pages a specific numbers of times in order to get top ranking in the search results.
For many years, it was a competition of keyword density between different websites that wanted to rank higher.
Those web pages with high repetitive...
VIEW FULL GOLD NUGGET