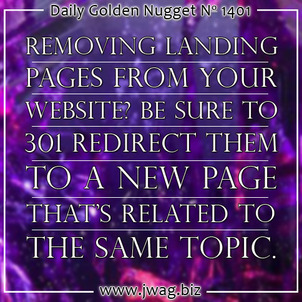 Do you have a specific question about your website or want more details about something I've previously written about? Don't be afraid to write in and ask; you might just see your question in an upcoming Daily Golden Nugget.
Last week, I received a follow up question regarding the Nugget about
302 redirecting your home page
for special even...
VIEW FULL GOLD NUGGET