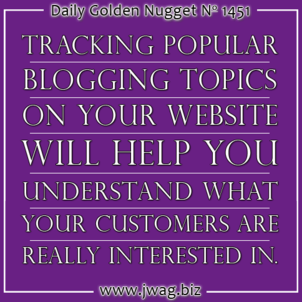 I'm going back to my own jWAG website tracking today to look at the top 10 Daily Golden Nuggets of all time, that are still relevant today. I see that some of the Nuggets with the highest reader count are out of date because Facebook and Google have changed things, and a few others are very similar so I'll have to do some consolidating.
Popular Screen Resolutions
1. The most popular screen resolutions change constantly as new mobile devices and laptops are introduced. I publish an updated version of screen resol...
VIEW FULL GOLD NUGGET