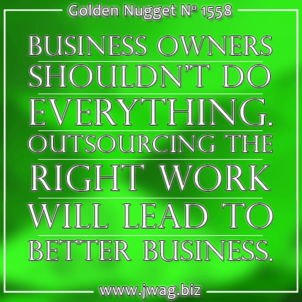 I have met and helped many different entrepreneurs during my time as a volunteer business coach for my local chapter of SCORE, a division of the U.S. Gov. S.B.A. While I've helped them make their businesses better, I've also learned that most entrepreneurs of all ages share several similar personality characteristics and daily practices.
Life of an entrepreneur
Most entrepreneurs start out small and quickly learn all the jobs needed to make their business run. If you're a small business owner, then you are probably the best s...
VIEW FULL GOLD NUGGET