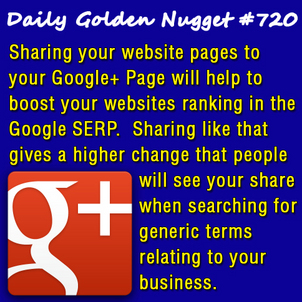 This is the Friday Jewelry Website Review to help you learn more about your own website by looking at a review from another jeweler's real website.
The website I've chosen for today is Bailey's Fine Jewelers which has 5 locations throughout North Carolina.
Here's the website:
http://www.baileybox.com
, you might want to open it up and follow along as you read this review.
First, I'd like to mention how I found this website. I searched Google for the phrase "jewelry store" to see what would come up. Since I'm in France as I write this, I expected to find a list of local French jewelers and large e-tail stores that have spent a lot of money on search engine optimization. Indeed, I expected the first 7 results of Kay, Zales, Shane Co, Helzberg, Tiffany & Co, Jared, and Amazon.com.
What I didn't expect was Bailey's Fine Jewelry in the #8 spot followed by JC Penny in #9 and then Bailey's again in #10.
Bailey's has obviously spent a lot of time making their website work, but it wasn't because they had the perfect SEO to compete with those other 8 big spenders. Bailey's was in my search results because they shared their website to their Google+ Page, and I have an association with them through Google+.
This turned out to be a perfect example of how sharing pages to Google+ will influence the search results for people who are associated with you through any one of their Google applications.
On with the review...
What I Liked About the Site:
* The site is very open. They spent a lot of time figuring out how to use a lot of space between blocks of written text and photos. This open space acts as natural boundaries for their information.
* I liked that they spent the time and effort to create individual designer line page with descriptions of the designers. They actually had a set of different designers split up between the Engagement and Designer sections of their website. Designers included Alex and Ani, David Yurman, Elle, John Hardy, and Pandora.
* The product catalog had 6 main jewelry categories of Rings, Earrings, Bracelets, Necklaces, Timepieces, and Men's Jewelry; but it also had the option to search for items "$250 & Under," "$500 & Under," and "$1000 & Under."
Incorrect SEO Issues:
* Although I appreciated the large selection of designer line pages, I oddly found the JB Star designer repeated in the Engagement and Designer areas of the site. Here are the URLs:
http://www.baileybox.com/designers/jb-star-jewelry/
http://www.baileybox.com/engagement/jb-star/
It turns out that this is duplicate content because it has 2 different URLs. To fix this, they need to delete one of the pages and redirect the deleted URL to the surviving page.
Usability Issues:
* Some of their designer line pages included links to the designer's website. Although I disagree with this practice, if you are going to do it then you need to force the web browser to open the link in a new tab or a new window. The Bailey's site was opening the designer's website in the same window, making it very hard for a customer to ever find their way back to the baileybox.com website.
* Each section of the product catalog had a block of introduction text along with an accompanying photo. An optimal presentation would be to show this introduction text on the first page when you first enter each subsection, then hide it when you click the Next Page button. However, that's not what happened. Instead it was the same block of text over and over again for every sub page of the catalog. Not only is this duplicate content, but it's also a usability issue because you force your users to scroll down over and over again.
What I Didn't Like About the Site:
* It took me a little while to locate their blog. They put the link to their blog in the footer of their website instead of placing it prominently in the header. Initially I was satisfied simply to find a blog, and that they occasionally updated it. But then I started to read about how they give back to their local community and I realized that the header of their website makes them seem like a stuffy fine jeweler, but their blog, press release, and even an area called "philanthropy" obviously portrays a more caring corporate attitude. Links to these areas of the website need to be more prominent than tucked away down where no one will look for them.
* The Locations page left me wanting more. Baileybox.com/locations shows photos of the 5 stores with their address, hours, phone number and a store photo. Each store also had link for more information, except the more information page was the exact same information as the previous page. They should have embellished the details, featured more photos, and spelled out whatever made them unique from other jewelers nearby.
That's is for this brief review, another will follow next weekend.
FTC Notice: I randomly choose this website and won't be telling the retailer jeweler that I'm doing a review. Unless someone else tells them, they will only find out about this review if they examine their Google Analytics and Google Webmaster Tools. I'm not doing this to solicit business from them, but rather as an educational exercise for everyone. This review is completely impartial and all my comments are listed in the order that I discovered them.