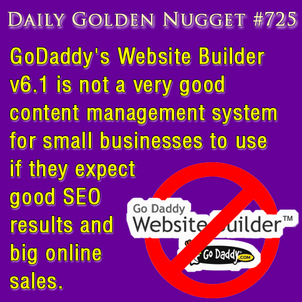 This is the Friday Jewelry Website Review to help you learn more about your own website by looking at a review from another jeweler's real website.
I have an interesting story to tell about how I chose the website for this review. Last weekend while enjoying a
leisurely walk
through Bordeaux, France, I looked on my smartphone to find a review candidate.
Google results from a smartphone are usually very highly localized when searching for generic phrases. I wanted to search for "jewelry stores" but I know that from a smartphone, Google will always attempt to match generic phrases to local retail stores. But here in France Google would not be able to match "jewelry stores" to local jewelers because of the English/French language difference. In this case, when I did the generic "jewelry stores" search from my iPhone I was given Tiffany, Jared, Wikipedia, Shaneco, and Kay as top results.
In order to jump back to a locally targeted search I needed to include a town name and a state as my search phrases. While continuing my walk, I spoke into my phone with the first city name that popped into my head... "jewelry stores Omaha Nebraska." This triggered local search results including a map and 3 Google+ Local store listings for Omaha.
Other than the map and +Local listings there were also 9 organic results on my smartphone, with three of those results for Alletti Jewelry. I selected Alletti, but not because they had 3 results (4 if you include the +Local listing) but because the title of their home page said "Omaha's Engagement Ring Specialists | Unique & Affordable." That title drew me right in, and I immediately want to know why they were "specialists" and what made them "Unique & Affordable." I was hooked, so I dove in...
Here's the website:
http://www.allettijewelry.com
, you might want to open it up on both your desktop and on your smartphone to follow along as you read this review.
What I Liked About the (mobile) Site:
* I was very pleased that they had a real mobile website. They are using DudaMobile.com to quickly generate a mobile version of their website without
using responsive website design
. I've previously provided
mobile statistics
that support my belief that you should not use responsive website design.
The mobile website was easy enough to navigate and the text was conveniently large though to read on my iPhone. This was especially nice since I was holding the phone about 18" from my face and glancing back and forth from the screen to the sidewalk. Navigating the sidewalk, trees, and other pedestrians while walking would have been impossible if the mobile website text was small. In other words, I would have needed to stop walking and pay attention to what I was reading. Honestly, I don't normally walk and read my smartphone at the same time. I do usually stop, but this was an experiment and part of my review process. Kudos to Alletti for setting up their mobile website to be this mobile friendly.
Incorrect SEO Issues:
* They don't realize it, but they have a duplicate content issue because you can reach their website through the URL "allettijewelry.com" and "www.allettijewelry.com." Upon close inspection I also notice that those organic listings in Google's SERP included both the www and non-www versions, which means Google is seeing the duplicate content.
Because of this duplicate content issue I became very curious why they appeared so highly ranked on my smartphone when I searched for "jewelry stores." What I realize now is that their content is well written enough to attract visitors searching for "jewelry stores" and "classes" but not many other jewelry related phrases. Also, since the mobile website was correctly ranking on a smartphone it seems to indicate that mobile websites do rank highly on mobile devices despite egregious
jewelry website SEO
problems like duplicate content.
Usability Issues:
* They have a page for Classes & Workshops which explains their beginning, intermediate, and advanced classes. The class names are shown in larger bold text, but each one was in a different color and they were underlined. The different colors wouldn't have been so bad, but since they were underlined I immediately assumed they were hyperlinks to other pages; and since I assumed they were hyperlinks I also assumed that the different colors indicated a "visited" status. This immediately confused me since I didn't think I had viewed other pages yet.
You can see this page here:
http://www.allettijewelry.com/Omaha-jewelry-making-classe.php
* The Classes & Workshops page also used 3 different general font colors. Most of the text was in a dark gray, but then the actual class schedule was in a very difficult to read light gray and other parts were in a medium gray. I took a quick look at the HTML source code and was a little horrified to see that they were still using the HTML 3 programming code for the <font> tag with in-line color and size attributes. Ouch.
* Try clicking on the Alletti logo at the top of any page of their site... oops, broken link.
What I Didn't Like About the Site:
* As I mentioned above they are using HTML 3 methods within their programming code for this website. As I looked closely at more of the programming code I also realized that they were also using HTML 4 and even a few HTML 5 techniques. This was incredibly sloppy coding that certainly would impact different users viewing their website on different devices.
* On their About Us and Contact Us pages I didn't like that they listed their "info" email address directly. They even used the href="mailto:emailaddress" hyperlink method to make it easy for people to click and send them an email. You should never list your email address directly on your website because email scraping programs scour the internet looking for these addresses. The Alletti "info" email address probably receives a lot of spam email and they probably wonder why. Sadly, the damage is done and their "info" address will be sold and resold to various spamming companies for the next 15 years, if not forever.
* I have to include the comment that their website was created with GoDaddy's Website Builder v6. Although this is a simple way to set up a website, it's obviously disastrous in terms of HTML programming code and control. I also didn't comment about their online store that also uses GoDaddy's built in e-commerce. Although I like GoDaddy as a company for server hosting and email, their website content management software is bad news.
That's it for this brief review, another will follow next weekend.
FTC Notice: I randomly choose this website and won't be telling the retailer jeweler that I'm doing a review. Unless someone else tells them, they will only find out about this review if they examine their Google Analytics and Google Webmaster Tools. I'm not doing this to solicit business from them, but rather as an educational exercise for everyone. This review is completely impartial and all my comments are listed in the order that I discovered them.