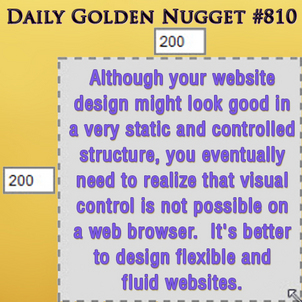 I knew I shoulda taken that left turn at Albuquerque... Well, actually, like Bugs Bunny, that's where I went this week to find my candidate for the latest website review. The goal of this review is to shed some light on how another jeweler built their website and perhaps learns something from them.
Here's the website:
http://www.butterfieldjewelers.com
; you might want to open it up to follow along as you read this review.
Usability Issues:
* The text everywhere on this website is way too small.
* The text color in the top menu is too light to read. It actually looks like someone did a heatmap usability test on this site and realized they could focus the user's attention on the center area by lightening the navigation links on the top. This is usually a good idea, but my feeling is that they took that idea too far.
* I tested their site on a smartphone and found their small text to be even more annoying and the links very difficult to use without continually pinch-zooming in and out a lot.
What I Didn't Like About the Site:
* I didn't like the design much at all. It was very forcefully structured into a specific size. You can see what I mean on this page: http://www.butterfieldjewelers.com/ags/
Websites shouldn't be structured like this anymore. At some point you need to come to realize that the web is not supposed to be a static size like a print ad. You can't control how a visitor uses your site or how they view it; you can only hope for the best and set things up for the majority of users.
What I Liked About the Site:
* Although I didn't like the design, I was impressed with the programming code they used to create it. It uses 'div' tags and 'li' to establish the boxed structure and it's very SEO friendly.
* I liked that they had a main Services page here:
http://www.butterfieldjewelers.com/services/
but then had four sub pages to further explain their Appraisal, Gold Buying, Jewelry Repair, and Watch Repair. This is a very SEO friendly approach.
Incorrect SEO Issues:
Although I felt their website programming was well done, I realized that they lacked proper SEO on their website.
* Many of the pages of their site include their name in the Page Title. Usually the page title is starting with "Butterfield Jewelers | "... As I've stressed in many Daily Golden Nuggets, there is no need to repeat your company name over and over again as page title. This is not useful for website visitors. It's better to title the page for exactly what it is rather than stuffing it with your store name.
* I found that the Meta Descriptions were repetitive and also stuffed with keywords. Their descriptions were also longer than the 150 character limit. I did some Google searches to see how these poorly written descriptions appeared and I found that Google was replacing them with random text from the body of the page. This is how Google penalizes websites who don't follow the rules for meta descriptions... They choose random descriptions for you which repel rather than attract customers.
That's it for this week's basic review.
FTC Notice: I randomly choose this website and won't be telling the retailer jeweler that I'm doing a review. Unless someone else tells them, they will only find out about this review if they examine their Google Analytics and Google Webmaster Tools. I'm not doing this to solicit business from them, but rather as an educational exercise for everyone. This review is completely impartial and all my comments are listed in the order that I discovered them.