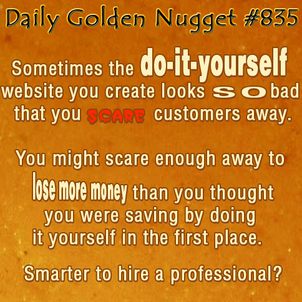 As the Holiday Season quickly approaches, I wanted to use today's online jeweler review to demonstrate how a customer could discover a local jeweler when you search for a designer's name, even when that jeweler has the worst website.
For this week's review I used the Chrome browser in incognito mode and searched for "pandora jewelry glens falls ny."
The search results mostly included a mixture of listings from ForLocations.com, StoreLocator.com, JewelryStoresInfo.com, and even Craigslist.org which hinted that there was a store in that area selling Pandora Jewelry. I expected to find YellowPages.com and Yelp.com listings but saw those other sites instead.
The actual answer I was searching for was found in the results from GlensFallsRegion.com and Facebook.com.
Among all those results there was only 1 jeweler's name: M. Rahal Jewelers.
The listing from GlensFallsRegion.com included a 5 star rating for M. Rahal Jewelers. This one drew my attention first because those 5 yellow stars stood out on the page.
The listing from Facebook showed their name, address, phone number, and a mention of "FREE Pandora Bracelet ($65 value)."
I would not have noticed the actual website listing for mrahaljewelers.com had it not been for the 5 stars and the "FREE Pandora" right above it.
As a website guy I'm inclined to click on the actual domain name for this jeweler before the Facebook or Glens Falls website, but since Facebook was listed first, let's follow this through...
The Facebook link brought me to:
https://www.facebook.com/pages/M-RAHAL-JEWELERS/190343851145
As I look at the M Rahal Facebook page today, I don't see any specific mention of Pandora. There is a small image that says Pandora in one of the top icons, but instead of clicking that, I chose to scroll down to see where that "Free Pandora" offer was. It was 6 days earlier than when I wrote this Nugget.
Here's an interesting point that you should take note of: The Google search results returned the Facebook Page for this jeweler rather than bringing me to the actual post that included the words "FREE Pandora Bracelet." Here's the actual post:
https://www.facebook.com/photo.php?fbid=10151573844701146&set=a.270782901145.151183.190343851145&type=1
As I pretend to be a customer looking for Pandora Jewelry, I now realize I need to look at the M. Rahal Jewelers website for more Pandora information. I clicked the About link on the Facebook page to find the website and instead I found this link to a 4 year old TV commercial posted on YouTube:
http://www.youtube.com/watch?v=bHIeshzghhY
.
THAT'S A FAIL: Only your website should be linked from your Facebook page. Apparently this jeweler has isolated their Facebook page from their main store's website, perhaps with good reason...
I had to go back to Google and look for their website directly:
Here's the website:
http://mrahaljewelers.com/
; you might want to open it up to follow along as you read this review.
This website is a disaster! The design, layout, colors, content... they used the do-it-yourself services from 1and1.com.
Incorrect SEO Issues:
There's actually a Pandora page on this website but it doesn't say "Pandora Jewelry" which is what I searched for. The text on that page only says "Pandora." As a test I went back to refine my search for "pandora glens falls ny" and, sure enough, the Google SERP now includes their Pandora page:
http://www.mrahaljewelers.com/home/pandora/
The headline on that Pandora page says "Fall 2013 Pandora Collection Now In Stock" with the only other copy being "Pandora Sets: Graduation, Anniversary, Birthdays, Communion what ever the occasion... Make it a Pandora Perfect Day!!"
To better round out that page, they should have body copy like this:
The Fall 2013 Pandora Jewelry Collection Not In Stock at M. Rahal Jewelers
The latest 2013 Pandora charms, Pandora earrings, rings, and the entire Pandora Jewelry line is available now at M. Rahal Jewelers. We also have pre-made Pandora charm sets for graduation, anniversary, birthdays, and you can even find charm bracelets for communion. Whatever the occasion, we have Pandora charms to make the celebration a Pandora Perfect Day.
This site has several other SEO issues but I'm only reviewing the Pandora page.
Usability Issues:
I have to say that the structural layout of this website is fine. It's just that the colors chosen and the images used make it look horrible.
The Home Page top left navigation has dark gray text on a gradient blue background that you can barely see.
Every page of the site has a sloppy looking left panel with the same 3 images stating that they are a "Preferred Pandora Retailer," that "We Pay Top Dollar For Gold," and an image of the Twitter bird. Below that, they have the "Join Us On Facebook" logo (which doesn't link), and ad for BON Shamballa Bracelets, a photo of their store, and a few testimonials.
I'm sure a website designer could use all the same information and clean up the entire left panel within 2 hours and make it look very professional.
What I Liked About the Site:
For all its aesthetic design problems, I am glad to see that this website is being somewhat updated regularly. The Free Pandora Bracelet event that was held a few days ago was listed on their Latest News page.
So let me recap what happened here today:
1. I pretended to be a consumer looking for Pandora Jewelry
2. I found a Facebook page that had a recent post for a "Free Pandora Bracelet" that caught my attention.
3. I visited the Facebook page looking for details and then realized I needed to visit the website directly.
4. I couldn't find the website from Facebook so I had to go back to Google.
5. When I got to the website, it was a visual disaster and I got discouraged.
6. I found a Pandora page on the website which was enough to make me get in my car and visit in person.
Without actually interviewing their customers I have to assume that this experience would be rather discouraging, but they are the only Pandora retailer in town. It also doesn't help that the photo of their store is small, and it actually looks like a house.
My overall advice today is that all jewelers need to realize that their website, and even all their marketing, is a reflection of their store. Ask yourself if your website truly reflects the feeling people should have when they visit you in person. Does it? If not, then you need to improve that somehow. Sometimes jewelers tell me they can't afford what it takes to make their website look good, but in this case I would tell M. Rahal Jewelers that the money they think they are saving with 1&1's DIY Website is much far, far less than the money they are losing because their website looks horrible.
FTC Notice: I randomly choose this website and won't be telling the retailer jeweler that I'm doing a review. Unless someone else tells them, they will only find out about this review if they examine their Google Analytics and Google Webmaster Tools. I'm not doing this to solicit business from them, but rather as an educational exercise for everyone. This review is completely impartial and all my comments are listed in the order that I discovered them.