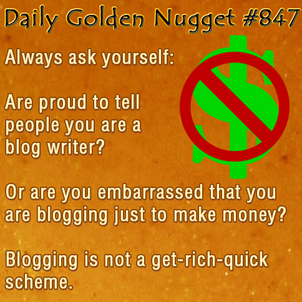 Recently I've been rehashing several topics related to
Google Hummingbird
and how you should be
managing
your
website
. Today I want to give you some additional guidelines about your blog writing techniques.
In the past, it was standard practice to write a blog with the intent to target some specific keywords. It was common to look at your Google Analytics and realize that you needed to write an extra blog about "Tahitian pearl earrings." After a little bit of keyword research, you would find that you needed to write a blog containing these phrases:
* Tahitian pearl earrings
* black pearl jewelry
* black pearl earrings
* Tahitian pearls
* black pearls
With those 5 phrases, you would then write a 300 to 400 word blog using each phrase at least once, probably twice.
This is not the correct strategy anymore.
These types of blog posts are usually clumsy to read because the keywords seem to be overly used. From now on, I don't want you to worry about the number of times you use a keyword in a blog. Instead, I want you to keep in mind that what you are writing needs to be worth reading.
You can't put blogs on a website just for the sake of blogging because you need to keep building new content for Google. Although you do need to continually create new content for your website, you must only create content that has some real value for the person reading.
Google's new search engine (Hummingbird) is looking for blogs and pages that are worth reading. There's no sense in forcing a blog to be 400 words if you can say all you need to say in 300 words, or even 200 words; just as long as there is value in it.
Make sure you always keep in mind that the blog needs to be important for the customer. Don't just say that "this is another engagement ring designer that we carry" but rather, you need to get to dig in deeper and tell readers why you felt it was important to carry that line of jewelry in your store.
If you carry five different engagement ring lines in your store then what are the reasons you carry each one? That reason will make a good blog post. Don't worry about counting the number of times you use the phrases "engagement rings," or even "Tahitian black pearls." In fact, don't even bother thinking about phrases or keyword density; instead, just write what you want to write and explain your jewelry store naturally.
Remember that sentence structure is important, as is good grammar. If you're not already doing it, from now on I want you to read your blogs out loud to yourself. Don't feel silly doing this; just do it and you'll be surprised how much it will help you. Rewrite it if you can't easily read it aloud without tripping on your words. If you can't read it out loud, then no one else is going to want to stumble through it either.
Lastly, always ask yourself if you would be proud to tell people you wrote the blog, or are you embarrassed and you just wrote it to get your job done.