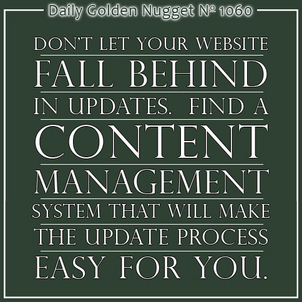 This is the Friday website review where I randomly look for a jewelry website to dissect so we can all learn something new. This week I'm taking a slightly different approach to locating a review candidate. I'm going to search in a county instead of a specific town.
To start the process, I always open an incognito window with Google Chrome. This step allows me to do searches in Google without any personalized results affecting what I see. Google has several ways to identify your computer, what websites you'd visited in the past, and who you are connected with on social media. All that personal information is used to create a personalized search results page that should resonate with you.
Since I search for jewelry websites all day long, my results are always tainted when searching for random local jewelry stores. Using Chrome's incognito mode allows me to search as if it's the first time I'm looking for a local jeweler.
My search this week started with "jewelers in Arlington County, Virginia" and yielded these interesting results: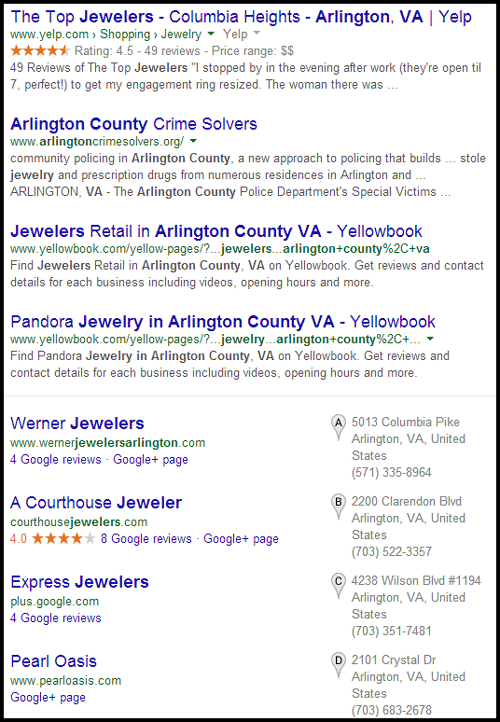 The Google+ Local list of stores focused in on the city of Arlington, Virginia, but the top organic results are very broad with Yellow Book and Yelp results. Then there's one odd result for Arlington County Crime Solvers where you'll notice the description includes the word jewelry.
Before I continue with this review, let me explain what is happening with the Crime Solvers listing.
Here's the description for that organic listing:
"community policing in Arlington County, a new approach to policing that builds ... stole jewelry and prescription drugs from numerous residences in Arlington and ... ARLINGTON, VA - The Arlington County Police Department's Special Victims ..."
Whenever you see ellipses (...) in a website description it means that Google has grabbed snippets of text from the page and joined them together for you to read. This is their way of explaining why that page appears in the search results. The above description has 4 sets of ellipses joining together "Arlington County" and "jewelry phrases.
I have two theories why this Crime Solvers appeared. The first relates to using the incognito mode on my web browser. Since they don't know who I am and what I'm searching for, they took a chance to show a result that might be of interest. The second theory is that Google has an automated way of knowing that this website provides a public service announcement and it seemed important for me to know about a jewelry crime to make me aware of nearby potential dangers. Of course both of my theories could be wrong and this was just a purely organic result.
The first Google+ Local listing is for Courthouse Jewelers here:
http://courthousejewelers.com/
This is a snapshot of their home page: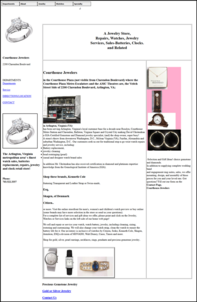 (click to view larger)
Honestly, I don't know where to begin with a website like this. I thought that maybe this site was 10 or more years old, but this is their latest redesign. Their first website was launched in January 2011, redesigned in 2013, and then again this year. My best guess here is that someone is editing this website by hand instead of using a content management system.
If anything, that's a good website to look at when you want a reminder of what websites used to look like before the invention of content management systems in 1996.
Moving on to the next potential option...
I have to skip the listing for Express Jewelers because they don't have a website, which brings us to Pearl Oasis and this website:
http://www.pearloasis.com/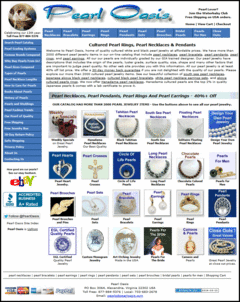 (click to view larger)
This website is another blast from the past. I recognize several typical strategies from years ago that you should be avoiding today on your website.
To begin, look at the big block of text they have on their home page. I count 12 hyperlinked keyword phrases to other pages of their website. The first link says "pearl necklaces" and links to their http://www.pearloasis.com/pearl-necklaces.htm page.
This method of linking a keyword phrase to a page with a matching URL is not a bad idea if you do it only a few times on your website, but on the Pearl Oasis site they do it dozens of times throughout their site, on different pages. This is an old SEO technique that used to help you rank for those keywords. In this case it would help rank for "pearl necklaces."
So this linking technique does not work anymore because of Google Penguin. So many people abused this SEO method that Google created the special Penguin filter to block the abuse, and penalize those who did it.
The overall design of this site is old, from its small text size, small thumbnails, and box like design. It also looks like this site was created by hand, without a content management system. I can't find any evidence of a CMS in their programming code.
Speaking of their code, I found 2 interesting things inside which lead me to the conclusion that this site might be abandoned.
First, I found a very old reference to Google Webmaster Tools that was discontinued sometime in 2012. This means they have not looked at any reports in Webmaster Tools in at least 2 years.
Second, I found an old reference to Google Urchin. "Urchin" was the original name for Google Analytics, and they stopped using that name and all references to Urchin in March 2012.
Digging a little deeper, I realized that this Pearl Oasis company is now 17 years old and they have a thriving eBay store. Meanwhile their website says "Celebrating our 13th year" in the top right corner.
All evidence points to an abandoned e-commerce website. I have a feeling that their organic ranking is pretty low because of the outdated and perhaps penalized SEO methods. I've also run some experiments with websites to know that they slowly fade in ranking when you don't update them for several years.
The only reason I found Peal Oasis in the search results was because they have a Google+ Local listing and they are located in Arlington, VA. Otherwise I be surprised if they are receiving much organic traffic to their website at all right now.
The bottom line conclusions of the reviews today are that you can't let our website fall out of fashion or go unattended. New and updated content management systems are available all the time that make the updating of your website easy.
FTC Notice: I randomly choose this website and won't be telling the retailer jeweler that I'm doing a review. Unless someone else tells them, they will only find out about this review if they examine their Google Analytics and Google Webmaster Tools. I'm not doing this to solicit business from them, but rather as an educational exercise for everyone. This review is completely impartial and all my comments are listed in the order that I discovered them.