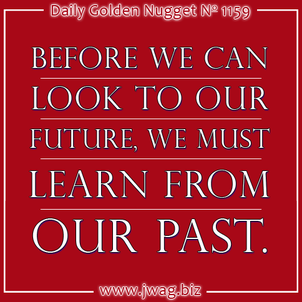 Welcome to 2015! Before we forge ahead into the New Year, we need to look back on the predictions and changes from 2014.
Here's a quick review of my
2014 Predictions
from a year ago.
2014 Prediction Review
Facebook Becomes More Worthless for Jewelers
Prediction:
"Facebook will become more worthless for jewelry stores that are unwilling to pay for ads."
This prediction turned out to be 100% true. Facebook already lowered the organic reach of posts and forced business pages to pay to boost their status posts just to get them into the News Feed. Upcoming changes to Facebook are expected in January 2015 that will
disable more of the organic reach of Facebook pages
. Facebook says this new filtering is requested by users and that it will only apply to organic posts that are promotional or push people to buy a product. In reality, this sounds like Facebook's ultimate step to force all pages to pay to boost every simple status update.
Email Marketing on the Rise
Prediction:
More jewelers will turn to email marketing and appreciate the results.
While I can't testify to the adoption of email marketing by more jewelers, I did measure a 12.96% increase in the number of emails sent in 2014 over 2013.
As anti-spam and anti-virus software become better and better, more people will be inclined to sign up for email newsletters again. But don't get lazy with your newsletters because you always have to keep the attention of those who sign up.
Good Online Reviews
Prediction:
We'll see a further evolution of how online reviews are used for good.
The power of online reviews grew over the last 12 months and Google has also made a lot of headway with surfacing reviews in mobile search results.
Systems like Foursquare started gaining recognition as a review system, and Google surfaces those review too.
In mid 2014, Foursquare split off their check-in feature as the stand along Swarm app, which allowed the Foursquare app to concentrate on better connecting customers and vendors. The review section of Foursquare is growing into a trustworthy referral app that you can now use to make a local shopping decision based on star ratings and quick tips.
The Yelp review system came under heavy scrutiny in 2014 as more stores complained about the filtering of potentially fake reviews. Although stores dislike it, the Yelp review system has grown in its trustworthiness.
Bad Online Reviews
Prediction:
We'll see a further evolution of how online reviews are used for bad.
Your store should not have a 5-start online average review rating. There's no such thing as perfect and those with 5-star average reviews usually look suspicious. It's good to have a few 4-star reviews to balance out all the perfect 5-star reviews.
On the other hand, there are times when an online review can be devastating. Sometimes a customer will write a 1-star review when they are very angry. Every one of those reviews needs to be answered publicly on the same review website.
In 2014, I saw a few 1-star reviews that talked about very poor customer service that were not answered, and I even saw one review that was a case of mistaken identity that included felony accusations against the jewelry store owner.
More people are writing about their bad experiences and you need to regularly read and reply to every online review you find.
Surge of Website Redesigns
Prediction:
I expect there will be another large percentage upgrading again in 2014 as jewelers realize that technology has made their website obsolete.
While I did notice a lot of jewelers redesigning their websites in 2014, it wasn't the surge I had expected.
Website Designs Will Flatten
Prediction:
Website designs will transition into a less 3D view and more towards a flat design that's similar to what we had 10 years ago, but with easier to use controls.
I have to say that this one came true. Many who did redesign their site spent a lot of time focusing on mobile design and usage and practically forgot about the desktop users. These mobile focused designs use fewer images and larger text. They are definitely easier to read and flatter looking, but the aesthetic appeal is greatly lacking for desktop users.
More Attention to Mobile Website Design
Prediction:
2014 will be the year when you start to lose money if you let yourself be left further behind without a mobile website.
Google gave a lot of attention to mobile website design in 2014. They now warn smartphone users if the websites support smartphones or not. Those with mobile unfriendly sites have seen a drop in traffic, which probably translates to a decline in sales.
Google Will Catch All Offenders
Prediction:
Google will catch up to everyone who has ever paid for link building services.
Google really hurt a lot of people in 2014. The Penguin filter is supposed to hide websites from appearing in search results if they paid for link building. If you once paid for link building then you needed to go back and have all those links removed before you would be allowed back into search results again during the next Penguin filter update.
Google waited a full 12 months, from October 2013 - October 2014 before updating the Penguin filter, leaving a lot of businesses blocked out of the SERPs even after they spent a lot of money to clean up their prior offenses.
Google now rolls out more frequent Penguin updates, including one during the 2014 Holiday Season that hurt a lot of businesses.
I'll say this prediction came true because there's no other way to explain Google's actions other than to say they are intentionally trying to harm the businesses who attempt to manipulate search results.
Next year at about this time I'll revisit
my 2015 Predictions
.