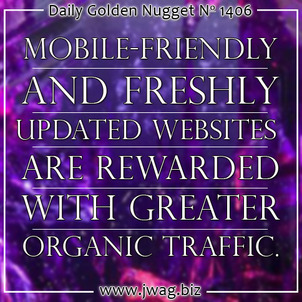 I recently did a comparison of the
total user sessions between November 2014 and 2015 including a breakdown of usage on mobile, desktops, and tablets.

I'm continuing my analysis of the same data as measured across retail jeweler websites; this time I'm comparing the increase or decrease of new users between November 2014 and 2015.

While reviewing the website usage from the recent Black Friday weekend I discovered that my data needed to be split into two individual, discrete groups:
Group 1
Websites that were upgraded within the last 12 months and are following the latest website and mobile-friendly guidelines. These websites are also updated regularly.

Group 2
Websites that were upgraded more than 12 months ago and do not follow the latest guidelines. In fact, these websites are not updated and are not mobile-friendly at all.


When viewing the Acquisition reports in Google Analytics, you can see the number of arriving visitors that came from link referrals, paid ads, those who directly typed your website in to the browser, and those coming from all search engines. The search engine traffics, or rather, organic, is what I'm interested in. Google has made it very difficult to measure your own ranking success, and many 3rd party tools have difficulty determining ranking now too. However, one thing is for certain: whenever you see your organic traffic increasing, it's because you are better ranked in the search engines, which in turn means you are doing something right on your website.

The Group 1 websites have been making all the right strides over the last 12 months while the Group 2 has maintained at a stagnant level for the last 12 months. The resulting organic traffic changed like this: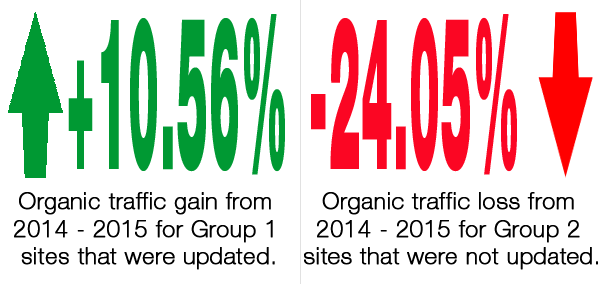 The Group 1 websites saw an average of 10.56% increase in organic visitors between November 2014 and November 2015, but the Group 2 websites saw an average decline of 24.05% over the same period.

Call it mobile-friendliness and #mobilegeddon or just call it simple website updates; whatever you call it, there's no denying that stagnant websites suffer.

Could a 24% loss of organic traffic be devastating for a business? Certainly would be if that's your primary source of customers. On the other hand, even if your organic traffic drops, you could supplement that with paid traffic from social media or paid ads in search engines.

Speaking of Mobilegeddon, here's a breakdown of the desktop, mobile, and tablet usage for each of the two groups of sites.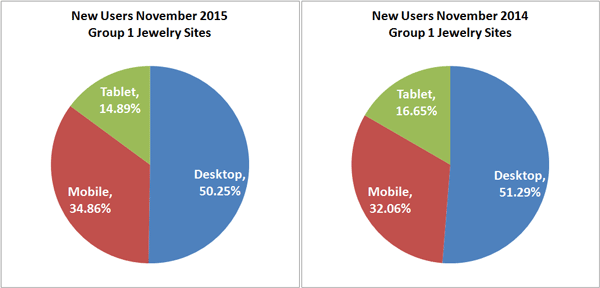 In Group 1, you can see that the desktop traffic slipped from 51.29% to 50.25% and the mobile traffic increased from 32.06% to 34.86% of the new organic visitors. This seems to follow the idea that more visitors will come from mobile devices as long as you make your website mobile-friendly.

Now let's look at the Group 2 breakdown of devices: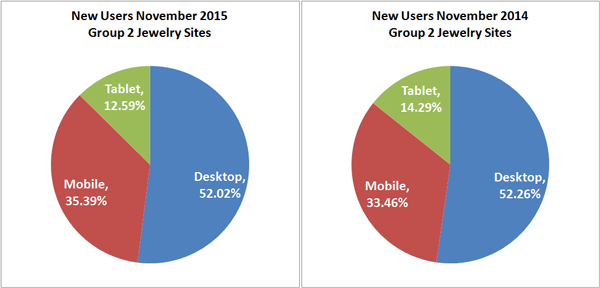 In Group 2, you can see that the desktop visitors only slipped by 0.24% while mobile usage increased by 1.93%. On the surface it looks like this breakdown of numbers shows an even status quo over 12 months. Remember that these are just a breakdown of the different device types, not the overall traffic, which decreased by 24%.

You can draw your own conclusions from this data, although I think it's pretty easy to see the positive effects of a mobile-friendly and freshly updated website.