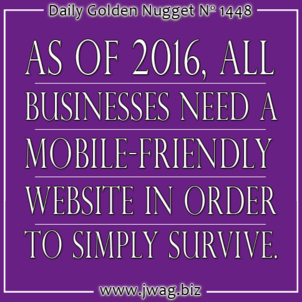 A few weeks ago, I published a Nugget showing the
recent trends in search engine organic usage
. I've been tracking those statistics since 2010, and now I have enough information to compare mobile organic visits to desktop organic visits.
In that
previous Nugget
, I showed that Google currently accounted for 83.98% of all the organic traffic going to jewelry websites. That 84% included desktop, mobile, and tablet traffic. This is what I get when I run the numbers for mobile alone: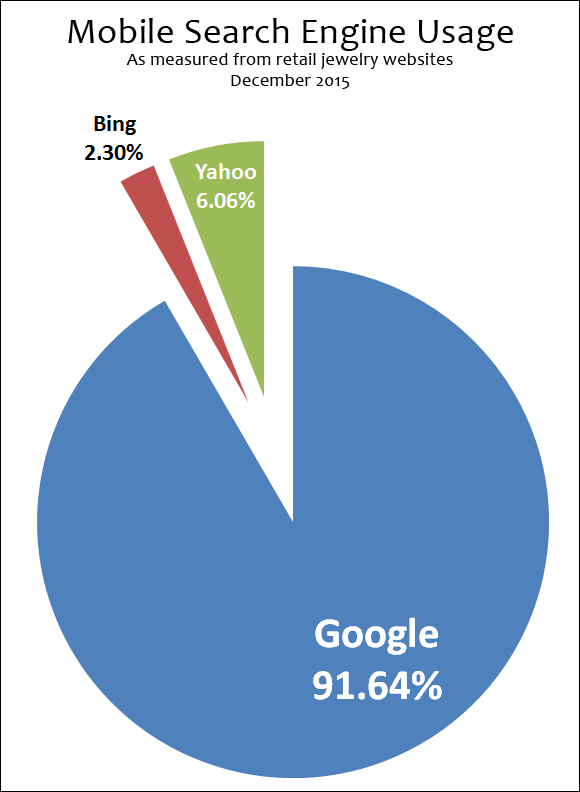 Google accounts for 91.64% of all the mobile traffic, Yahoo managed to claim 6.06%, and Bing squeaks by with 2.30%. Google certainly has done a lot to achieve that mobile favorability. Obviously, they direct the Android phones to their own search platform by default but they've also had a long agreement with Apple that directs default search traffic to Google as well.
Google's main goal is to make their search engine the best it can possibly be so people will keep using it. That usage then drives all the clicks to Google AdWords ad, which is how Google makes their money. There's no wonder why Google has made mobile their primary focus and to insure that they maintain their dominance through user satisfaction. In 2015, they even changed their ranking methods to give a
boost to businesses with mobile websites
, for whom the
ranking benefit seemed real
.
The reason Google is ranking mobile websites higher in mobile search is simply to maintain that user satisfaction. They know the bounce rate will be lower if a mobile user is sent to a mobile website. By now, you should be planning a mobile website that has all the features of the main desktop site.
Mobile to Desktop Comparisons
Now let's change perspective, and look at how all the organic traffic was split across devices for each of the search engines.
This is how Google's traffic broke out: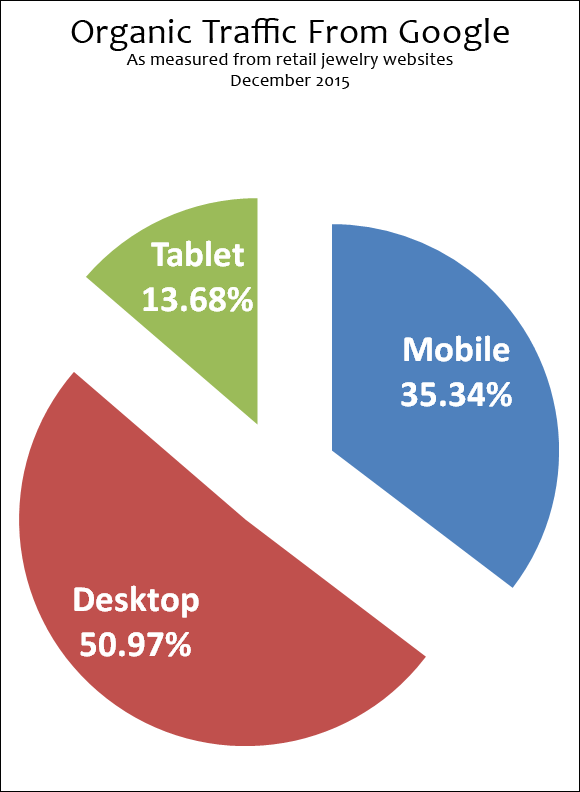 As you can see, 50.97% of the organic traffic from Google in December 2015 was from desktop users and 35.34% was from smartphone users. In early 2015, before Google changed their ranking methods for mobile-friendly websites, they reported that more than 50% of user traffic was coming from mobile devices, but as you can see that wasn't quite true yet for the jewelry industry in December 2015.
This is how the Bing traffic broke out: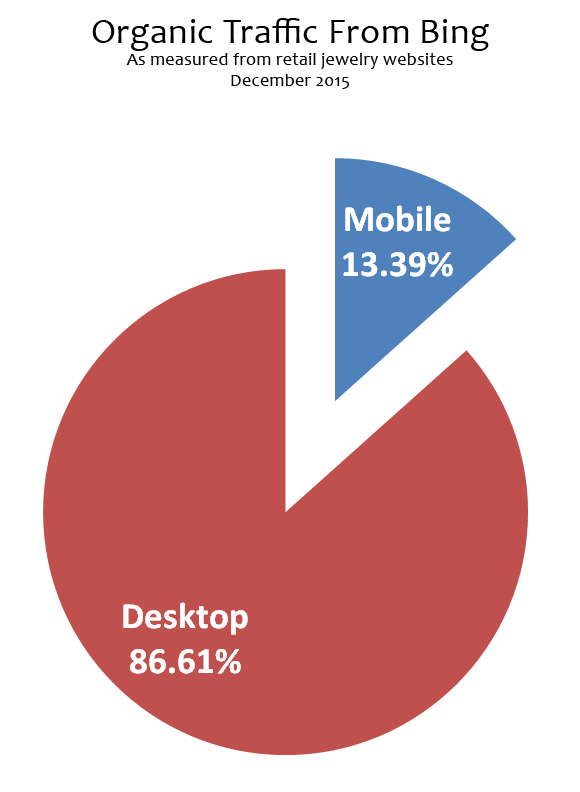 Here we see that Bing's traffic was comprised of 86.61% desktop users and 13.39% smartphone users. I didn't measure any tablet users in December 2015 during this data sample. As a reminder, when you reference back to
this Nugget
, you'll see that Bing's share of organic search traffic was only 6.99% in December 2015... Peanuts.
This is how the Yahoo traffic broke out: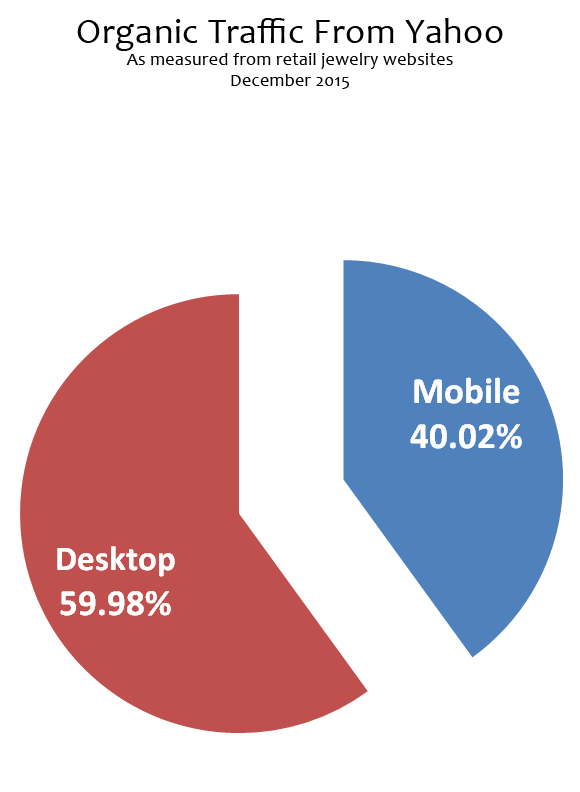 Here we see that Yahoo's traffic was made up of 59.98% desktop users and 40.02% smartphone users. Again, I didn't record any tablet users in my data sample. Also, looking back to the
previous post
again you'll see that Yahoo's organic search traffic was only 6.16% of the total.
What To Do With This Info
This is just more reinforcement that mobile is a growing player in everything that happens online. Every business needs a mobile-friendly website in order to survive now. Pay attention to the word I just used there... I said "survive." Mobile must be in your near future online strategy and ecommerce over mobile must be in your long term strategy. Oh, and "long term" in this case should be no more than 30 months from now, so get cracking!