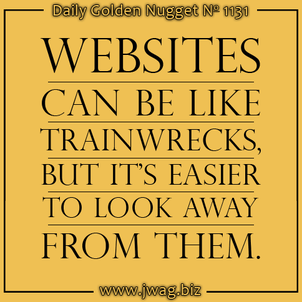 I'm often asked how I keep up with all the internet changes because people feel overwhelmed. It really is true; the technology companies that control key factors of the internet make some type of change every day. Even though the internet is made up of millions of computers and billions of wires, it's the search engines and social networks that really control how we use it daily. In reality, the search engines and social networks are just software programs.
Normally when we think of a software program, we might think of Microsoft Word or Adobe Photoshop; or maybe for the jewelry industry, we think of The EDGE or LogicMate. These are physical software programs that might come on a disc that we can see, touch, and load onto our computer. Updates to that physical software are then downloaded through the internet the next time we need a software patch. Times are changing and most people have started referring to "software" as "applications" or just "apps" for short.
Even though social networks and search engines are software programs, we won't download them to our computer. They exist in the virtual world of the internet. Google, Bing, and Facebook update their software every day without us ever realizing it. Usually only the few clearly visible updates get noticed, while the rest are only found if someone stumbles across them.
The internet has turned into an ever-evolving ecosystem of websites, smartphones, tablets, computers, cameras, home monitoring systems, and wearable technology. In order to keep up with the latest trends, I monitor several internet technology news sites.
Even though many think that email newsletters have been replaced by social media sites, I find that the daily digest emails from those news sites are the fastest way to glance at all the headlines rather than sifting through a website or Facebook page.
Some of these news websites also hold internet conferences all over the world throughout the year. Although these conferences are a really good place to learn new ideas through immersive learning, they cannot replace the monitoring of daily announcements.
Google is undoubtedly the company every internet marketer follows because of their dominance in search. Of course Facebook is the social leader that marketers look to next. Even though these two companies are competitors, they both agree on heavy promotion of mobile technology. Announcements of mobile usage and mobile features often headline the tech news sites daily.
Mobile headlines and services were also the highlights of the Search Marketing Expo in NYC in early October this year; it's called SMX for short. Many of the SMX announcements included software to help track mobile websites, mobile ads, phone calls from smartphones, and the best practices for designing mobile websites.
At SMX, Facebook reported more than 81% of their usage happens via their mobile website or smartphone app. While Facebook's usage figure is impressive, I found Google's third party research statistics to be far more impressive that day. Specifically, they said that 83% of consumers are more likely to visit your store in person if they can find what they are looking for on your mobile website.
In other words, customers will visit your store if they like the products they see in your online catalog or the designer jewelry that you show on your website.
Google's study also revealed that consumer behavior favored mobile websites that were specifically designed for smartphones. This revelation goes against the now common website design practice that you should use a single website that will look different on a desktop and a smartphone. These responsive website designs will detect a desktop or a smartphone and reorganize how it looks.
The Google employee presenting the case study also mentioned that consumers are less patient when it comes to non mobile websites than they were pre-2014.
The statistics for mobile usage keep climbing every day. It doesn't matter what smartphone is most popular today; what matters most is that you realize there are simply more people using them.
Considering what they mentioned on stage at SMX I wanted to compare my own recent data, which is specific to the jewelry industry. I decided to compare some numbers for mobile, tablet, and desktop from September 2013 and 2014.
| | | |
| --- | --- | --- |
| Device Category | % of Users | Bounce Rate |
| Desktop 9/2013 | 63.98% | 40.26% |
| Desktop 9/2014 | 57.40% | 56.13% |
| Smartphone 9/2013 | 24.59% | 47.68% |
| Smartphone 9/2014 | 31.21% | 55.40% |
| Tablet 9/2013 | 11.43% | 37.22% |
| Tablet 9/2014 | 11.39% | 45.90% |
You can see that more than 42% of website visitors are using mobile devices. That's up from 36% in September 2013.
The second column in that table shows the bounce rate, which is the measure of how many people immediately left your website after arriving. According to these bounce rate measurements, it looks like users are simply less patient across all devices compared to last year. I see this as a trend of overall lower consumer patience with regard to all websites.
When you don't like a website for whatever reason, it's much easier to search for another website rather wasting time looking at what you dislike.
These bounce rate numbers are quite alarming, and the only way to combat them is to put the user experience first during your next desktop and mobile website redesign.
Google realizes that mobile users have faster needs and they will attempt to surface the most relevant information about your store. Most of the time, a mobile user simply needs your phone number, address, and store hours which is why Google has made it relatively easy for you to keep that information updated.
During the holiday season, it's a good idea to keep your store hours updated, especially if they change weekly. You can check out
this 6-part series
to find out how to access your business account and edit your store information.
In addition to your store hours, you should also fill in a complete description of the services you provide, the designer lines you carry, and the communities you serve. All of that will help with your search visibility.
For those of you with weekly fluctuating hours between Thanksgiving and Christmas, I suggest that you choose the same day every week to update your hours for the following seven days.
Google now provides users will little hints like "open now," or "opening soon," or "closing soon" right in the search results. So keep those hours up to date and accurate throughout the holiday season so customers can quickly see them on their smartphone.