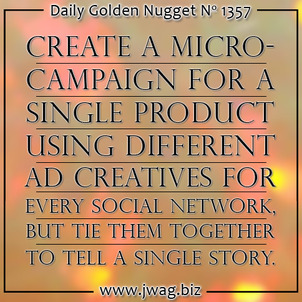 This is Part 8 of my annual special Daily Golden Nugget "Holiday Run-Up" series packed with tactics to help you during November and December this year. I started this series with an overview of the
marketing strategies
that have worked over the last 12 months and have been expanding on each idea every day since.
Today I'm continuing the with...
Product Photos and Social Media
Using your product photography is not as simple as point-shoot-post. Earlier in this series, I explained that you should
take several photos of your products
for your planned ads, but then take an abundance of extras for ideas you might not have thought of yet.
You posts to social media should be designed to fit the dimensions of each network. Your photos should also be creative and appear different than all the rest of the jewelry that you see out there. For example, don't just show a full photo of the entire ring, zoom in and crop your photo to show the detail they otherwise wouldn't see in person. Zooming in and cropping your photos is limited only by the original source photo size taken with your camera. For that reason you should shoot your photos using the highest quality possible from your camera.
I like to shoot my photos in RAW mode so I can edit them any way I need to using Adobe Bridge and Adobe Photoshop, but that process is usually a little more advanced for the everyday average retail store owner. The next best setting is the largest high-quality JPEG image available on your camera. Here's a screen capture of the back of my Canon camera showing the high-quality "L" setting you should be using: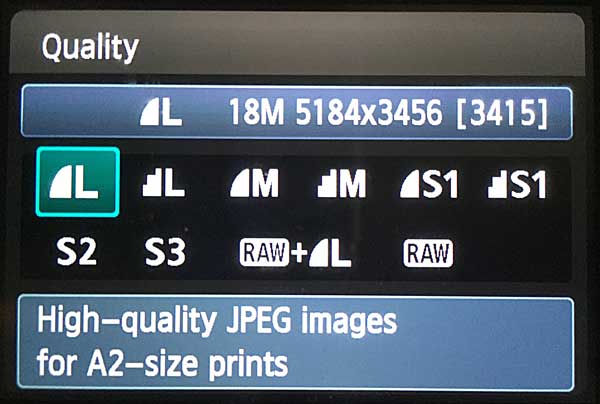 The pixel dimensions show 5184x3456 with a max file size of 18MB. Newer cameras will have even greater dimensions than this, which will provide even greater flexibility because you'll be able to crop the photo to fit into the dimensions of any social network. Although, you shouldn't simply crop your photos to make them fit into the various sizes of the social networks; instead, take several photos with different orientation and framing.
Here's the
Casuso Designs
ring I introduced in a
previous
run-up day: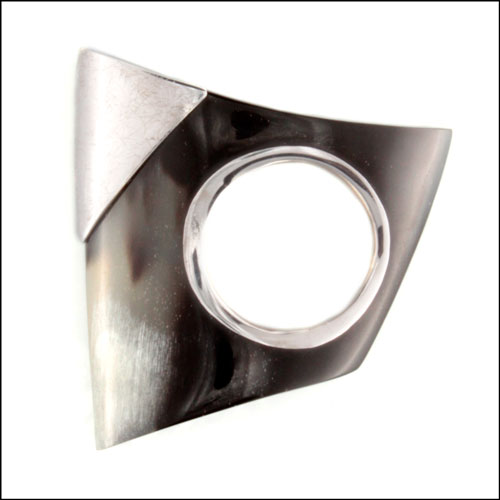 What I haven't yet told you is that this ring is sold as a paired set. There's a mirror image version of the ring you see above. I have 37 different photos from the photoshoot that are all properly lit and in-focus on white backgrounds, black backgrounds, shot with and without the leather gift box. I don't know how they ultimately would be used, but when you're planning a large campaign around a single item, you need to get the most out of your photo studio time.
When shot with the high-quality "L" mode, your photos should be large enough to crop differently when you need to provide different framing. This also allows you to add a description or headline around the item when needed.
Showing the ownership experience of an item is a common technique when creating stand alone ads that have to convey a full message. When you only have a few seconds to make an impression with an ad, those ownership experience photos really get attention. On the other hand, you can build a marketing campaign in such a way to tell a full story, but spread it across multiple social networks.
You'd never know that the above ring is sold in a set until I told you, or until you saw them together in a photo. Remember that I have 37 photos to select from for each of my social media posts, and I'll do just that. Over the next few segments of the Run-Up I'll use different photos of these rings and show you how to post to the different social networks.
Using the above ring as an example, you wouldn't know it's part of a set unless I told you, or until I show you like this: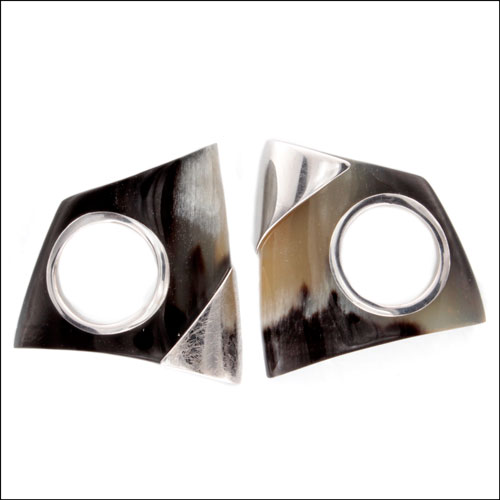 I can use each of the above two rings to facilitate a level of discovery for this particular item: discovery that can play out through the social networks a little at a time. Each photo will help tell part of the story for that particular product. That story includes how it is made, what it's made of, and how it will be worn.
This is a micro-campaign focused on a single product with the idea to create interest, educate, and eventually invite the sale. Tomorrow, I'll show you how to start the social marketing campaign process on Facebook by testing images before they are used in a Facebook ad or as a boosted post.