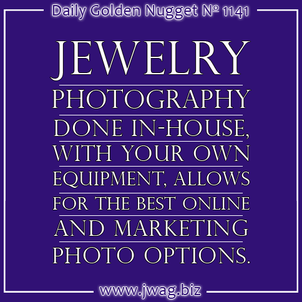 Your e-commerce website will thrive or starve based on your jewelry product photography. This is a tough topic that I've spoken about at the Las Vegas JCK show, at MJSA Expos, and have even given presentations to students at the Fashion Institute of Technology in NYC.
Even though I'd like to teach the entire industry about the
best methods to take jewelry photography
it seems like there's still a huge ...
VIEW FULL GOLD NUGGET