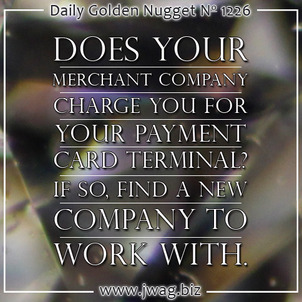 Today's topic jumps outside the bounds of marketing, SEO, and websites and goes directly to the bottom line of your business. Every retail store owner who accepts credit cards needs to read this.
The deadline to upgrade your credit card processing equipment to the Europay MasterCard Visa (EMV) smartcard standard is quickly approaching. The deadline is October 1, 2015; that's just 178 days from today!
What is an EMV Enabled Payment Card
For a primer on ...
VIEW FULL GOLD NUGGET