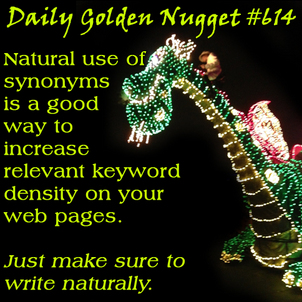 How many different jewelry synonyms can you think of for the phrase engagement ring?
The heavy use of similar variations of phrase throughout your web page is a sure way to get yourself penalized by Google. In the past, if you were serious about ranking your website for "engagement rings" you would use that phrase over and over again throughout many pages of your site. Sometimes you would use the phrase 5 times on a single page.
Prior to 2012, it was common practice to use all these phrases on a single page o...
VIEW FULL GOLD NUGGET