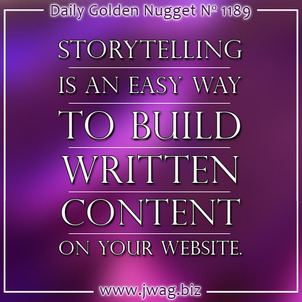 Throwback Thursday
is the name of a weekly internet trend where participants repost photos from the past. This is especially popular on Instagram where users tag their photos with the #TBT hashtag.
Truthfully, you can "throwback" anything that happened in the past. It could be a social media post, a photo, a blog post, or yes, even a Daily Golden Nugget!
Honestly, this is my first participation in a TBT, but what the heck; let's do it with a slightly different spin...
VIEW FULL GOLD NUGGET