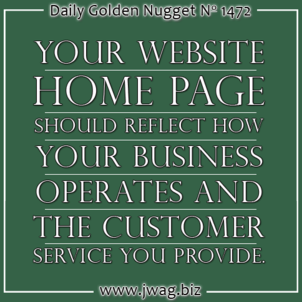 In yesterday's Nugget, I gave you
4 ways to prepare for ecommerce
. Long before you get to the ecommerce state, you need to have a perfectly working website that reflects how your business operates and the customer service you provide. To help you achieve that today, I'm giving you 5 ways to improve your website.
1. Make It Easy for Them to Contact You
Every website should have a specific Contact Us pa...
VIEW FULL GOLD NUGGET