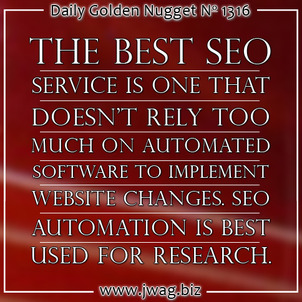 I was recently asked if I could help evaluate an SEO agency based on their email solicitation. SEO, or search engine optimization, changes so quickly it's difficult to know if an agency will be providing the most up to date services.
Here's the email I was asked to evaluate:
Reminder-SEO starts from just @99 USD per month
Hi,
First of all thank you for taking the time out of your busy day to read and consider this, We are of...
VIEW FULL GOLD NUGGET
AT: 08/08/2015 08:35:35 AM
0 COMMENTS
Wednesday, December 10, 2014
by

Matthew Perosi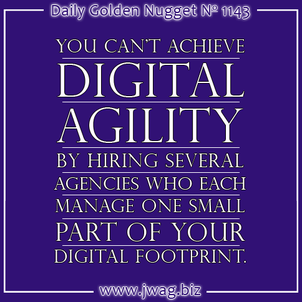 The internet has seen many changes over the last 4 years since I started writing these Daily Golden Nuggets. Undoubtedly, a lot of that change was informed by Google, but really there are a lot of other factors involved.
Through the Great Recession, a lot of easier and less expensive technology emerged that now allows us to access information from anywhere at any time. You could argue that the technology companies forced fancy new mobile devices on us; or you could say that the technology devel...
VIEW FULL GOLD NUGGET
AT: 12/10/2014 08:20:17 AM
0 COMMENTS
Tuesday, November 11, 2014
by

Matthew Perosi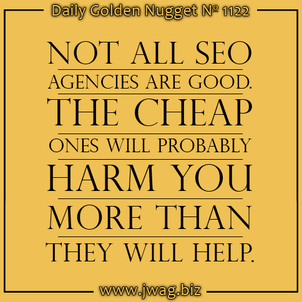 Your website's contact form is both a blessing and a curse. It's a blessing because you can protect yourself from unwanted mass email spam by hiding your email address, but it's a curse because you still get unsolicited offers of all kinds.
The typical unsolicited emails can come from random jewelry vendors, especially those trying to offer you a new source for diamonds and gemstones. You'll also get a lot of unsolicited emails from people offering you different online marketing services.
Since I own more than a dozen ...
VIEW FULL GOLD NUGGET
AT: 11/11/2014 10:18:34 AM
0 COMMENTS
Thursday, September 29, 2011
by Matthew Perosi
This is the final part of our long series on Black Hat SEO and recommendations on avoiding it.
Yesterday we gave you the first 4 of 9 tips every jewelry should be aware of when hiring an SEO Professional to work for you. These are very blunt directions that will make working with your SEO professional much more rewarding.
Please read Part One here:
http://bit.ly/nnfjKL
5. As for those ROI reports, don't be unrealistic with your expectations. The web is not a static ecosystem. Obviously you want more traffic, more customers, and higher profits, but traffic and customers cannot be created or destroyed; they instead are stolen from other websites.
As soon as the efforts of your SEO Pro start working, you need to realize that your competitor will step up their SEO game, too. T...
VIEW FULL GOLD NUGGET
AT: 09/29/2011 01:18:08 PM
0 COMMENTS
RELATED TOPICS: