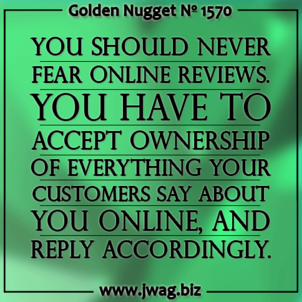 Have you Googled yourself lately?
Your online reputation is now part of your marketing. The results that people see in search help formulate the first impression that someone has of your business and whether or not they will purchase from you.
Managing your online reputation through reviews that appear on Facebook, Google Reviews, and Yelp is vital for your future business health. Savvy consumers are referring to what other people say in these online reviews and other consumer generated co...
VIEW FULL GOLD NUGGET