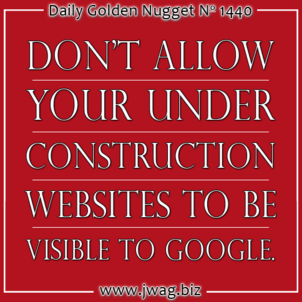 This is the #FridayFlopFix edition of the Daily Golden Nugget. Each week I seek out a website that needs some help, and I make improvement suggestions. Most of the time, I simply do a random Google search for a jewelry store, sometimes I come across a store randomly during work, and sometimes one of my friends sends me a website that perplexes them.
Last Friday night, my dear friend
Cindy Edelstein
sent me an email w...
VIEW FULL GOLD NUGGET