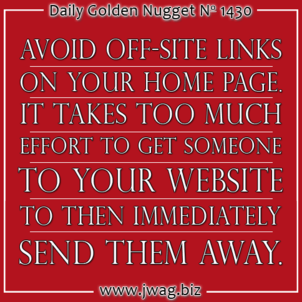 During my internet travels over the last few days, I came across the website for Goodman's Jewelers in Madison, WI. It caught my attention and I immediately decided to use it for today's #FridayFlopFix review. I hope to make a few suggestions that will help them improve how they use their site, and give you a few ideas on what to avoid on your own site. Let's dig in...
The website I'm looking at today is Goodman's Jewelers at:
http://www.goodmansjewelers.com/
...
VIEW FULL GOLD NUGGET