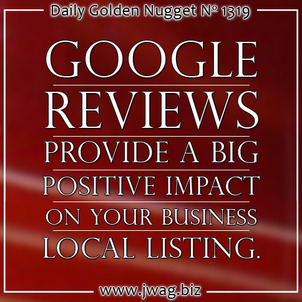 In this edition of Throwback Thursday, I have to report some news which saddens me. It relates to how your business websites reviews appear; or rather; no longer appear in Google search results.
In October 2014, I wrote
this Nugget
explaining how to use Google My Business to find and reply to online reviews that are not part of the Google system. In other words, customer reviews that are ...
VIEW FULL GOLD NUGGET