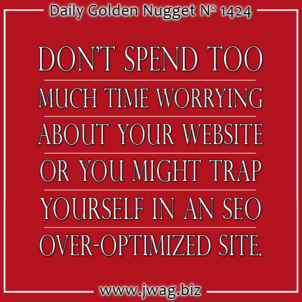 For this edition of #ThrowbackThursday, I'm only jumping back about a year to a topic that has come up several times over the last 12 months: Website Over-Optimization.
In January 2015 I wrote a piece about
getting ranked as number 1 in Google
. In it, I bashed all those companies that send random solicitations claiming they can jump your website ranking to first place in Google. Coincidentally, this morning...
VIEW FULL GOLD NUGGET