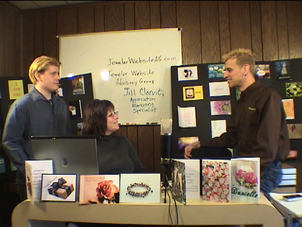 The thought was there; it was well conceived, nicely photographed, and the words were catchy. But, it almost landed right in the recycling bin along with the 5 holiday catalogs that I received on Saturday. It was even slightly oversized: 5.5" x 8 1/2 x5". Oh sure, it was shiny and smooth, but the tricky thing about a postcard is that you have no control as to how it's going to land in your mail.
In this case, the back was showing with my address and the usual required postal regulations along with some other legality about a contest that was being run. There wasn't anything truly compelling on the address side that made me want to turn it over to the "wow" side.
It was just by chance, that I actually saw the postcard. Had I not bothered to go through the catalogs (sometimes I just aim for the bin) then I wouldn't have seen it at all! There may be certain times of the year that a postcard may be a good choice, but the holiday time is definitely not my favorite.
If you're going to try and capture your audience, why not try something a little unique and different. When was the last time you sent a greeting card? No matter which side it lands, the receiver is going to want to open it. After all, in this technological age of e-mail and texting, how often do we get cards? Taking the extra step to create a relationship marketing campaign-one in which you can reach out to your customers several times throughout the year-not only gets you noticed, but goes a long way in getting you referrals.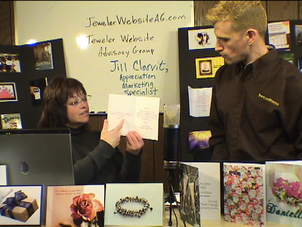 "If you don't care for you customers, someone else will" and it's much easier and much more cost effective to grow your business through referrals and your existing client base than it is to go out and try to get new clients.
Sending a greeting card with a heartfelt message is similar to getting a present. Someone really takes the time out to think what you would like vs. giving you money and saying, "Here, go get what you want, because I didn't know what you would like." They're both a gift; they both are nice, but which truly is more memorable, has more meaning and shows that a little more heart and soul went into the idea?
Next time you're wondering how to increase business, look to your current customers, appreciate them with a greeting card, not a postcard, and in no time your business will truly sparkle. Whether it's a simple thank you for your business, Hi—we're still here, located at, or here's the latest sale, go ahead and sprinkle a little of you in a magical envelope and watch what can unfold.