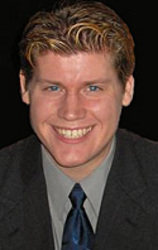 George Blair IV,
VP of JewelerWebsites.com

Learning about your store goes beyond the items in your showcase. You surely know that without divine customer service, the items won't sell. This is true online; the personality behind the showroom counter must carry over on your site.
A "Meet Our Staff" page (and it can be "Our Experts," "Our Service Representatives," whatever you feel ...
VIEW FULL ARTICLE