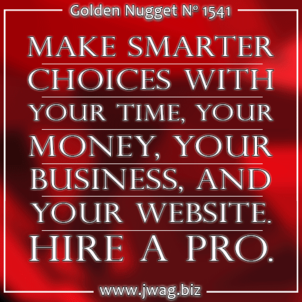 This is the #FridayFlopFix website review. The goal of this review is to learn from someone else's mistake by randomly choosing and dissecting a website that has problems, and explain potential fixes. Hopefully there is something we can all learn from.
Websites with mistakes usually don't rank very high in Google, so when I search for review candidates I usually look lower in the SERPs, and even deep within the forbidden-nowhere-zone on Google... Page 2.
This week, I started my search with the phr...
VIEW FULL GOLD NUGGET